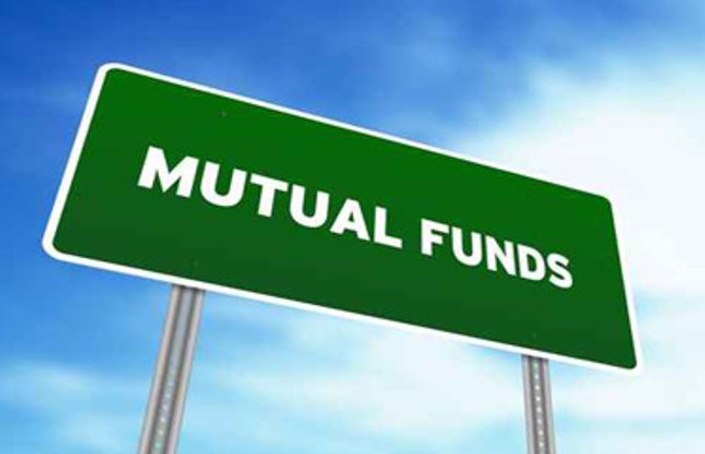 Investing in Mutual Funds? A Beginner's Course
A simple step-by-step guide to get you started in investing in mutual funds in India.
Want to invest in mutual funds? But confused on where to start? Then you have landed on the right page.

Everyone wishes to start investing at a particular stage of their life. However, most of them are not able to begin because they do not know the first steps to start investing. It simply seems a complex puzzle to them… But in actual, it is not so.
Investing in the mutual fund is not difficult. Indeed it is very simple and straightforward if you follow the right approach.
This course will demystify the basics and will help you get started in the exciting world of mutual fund investing.

Course Content:
This is a short course of 2.5 hours of videos along with several useful resources like must-know financial website links, calculators, spreadsheets, pdfs etc. The focus on this course is specific to the Indian mutual fund Industry.
The course content is structured in such a way that you'll be quickly able to start investing by making informed decisions, after completing the course within 2.5 hours.

The course will take you right from the basics of investing through the baby steps of understanding mutual funds, SIPs, Index funds and so on. Then you will learn the critical lesson like how to pick winning mutual funds and best platforms & websites to start mutual fund investing. You will also learn some advanced lessons of portfolio rebalancing and taxation.
Here's what you will get from the course:
2.5+ hours of straightforward and to-the-point video-based lessons. You can complete the course within hours and start investing in mutual funds today.

Lifetime access to the course so that you can get updates and new bonus lessons when added for FREE.

Bonus spreadsheet, SIP calculators, pdfs, and checklists for mutual fund investing.
Who is the target audience?
This course focuses on absolute beginners who want to take their first step in the mutual fund investing journey. It can also be useful for the intermediate investors who wish to improve their knowledge of mutual fund investing.
Overall, this course is a short investment in terms of time and money and you can easily make thousands of money throughout your investing journey after completing the course.
What are the pre-requisites to start?
There are no pre-requisites. You do not require any finance/investing knowledge to take this course. This course is focused on the beginners and will teach you everything regarding mutual fund investing from scratch.
Do not worry if you haven't got any prior experience of investing. You will learn everything from how to set up your investment account to buy your first mutual fund in this course.
What can you expect after completing the course?
Good understanding of mutual funds investments in India.
Best online platforms to invest in mutual funds in India (with demo).
How to choose the winning possible mutual fund to invest in India?
Absolute knowledge of starting goal-based investments.
Different useful tools and resources to pick the right funds.
**Certification available for STUDENTS after course completion (on request)**
Course Curriculum
Introduction
Available in days
days after you enroll
Introduction to SIPs and Goal Based Investment
Available in days
days after you enroll
Your Instructor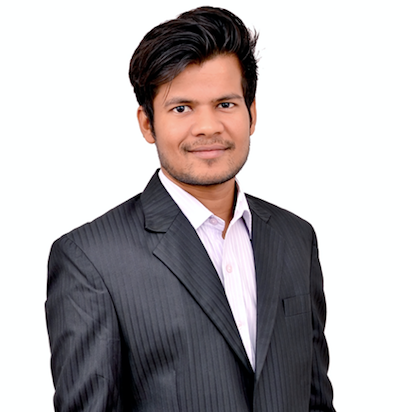 Hi, I am Kritesh, an NSE Certified Fundamental Analyst. I am an equity investor & electrical engineer by qualification from National Institute of Technology (NIT), Warangal.

I have a passion for stock market. My blog Trade Brains, a stock market blog is dedicated to spread education towards investing in stocks for long term. It gets thousands of viewers per day from people interested to learn and invest on their own. I have spent my last +4 years learning, investing and educating people about the share market.
I strongly believe that anyone can earn by investing in stock market if he/she is willing to spend some time & energy. And that's why I created this course. I hope to see you inside this course soon. Happy Investing.
Connect with me on linkedin.
Frequently Asked Questions
I am new to investing and have no-prior knowledge. Can I join the course?
Yes, this course is focused on beginners and there is no pre-requisite for joining this course. The videos are created in a simple and easy way so that you can learn step by step procedure to start investing in mutual funds. After taking this course, you'll have complete understanding and confidence to start mutual fund investing journey.
How much time will it take to complete the course?
It is a completely self-paced online course. Time taken to complete this course depends on how much time you're willing to spend. You can enroll in the course right now and complete it within 2.5 hours. Else, one weekend is good enough to go through the entire course material.
How long do I have access to the course?
You will get a lifetime access to this course. After enrolling, you have unlimited access to this course for as long as you want. You can go through the lessons whenever you get time. Further, you can watch all the videos multiple times.
Who will be teaching the course?
This course is created by Kritesh Abhishek, the founder of Trade brains. who has over 3+ years of experience of investing in mutual funds and equity market. He'll be teaching you the exact process to pick winning mutual funds in India.
Will I be able to invest in mutual funds at the end of course?
Yes!! The course is designed in such a manner that you can start making your investments in mutual funds just after completing the course- i.e. within 2.5 hours. The course will provide you with all the tools, platforms and knowledge required to get started investing in mutual funds in India.
Will I get the certificate at the end of course?
The basic aim of this course is to impart enough knowledge and confidence to help you get started investing in mutual funds in India. However, we understand that certification can be helpful in building the career and that's why it will be provided to STUDENTS after course completion (on request).
It's your time now to kickstart your Mutual fund investing journey.
Imagine where your investments will be next year this time if you started today...